Personal Lines Rates Moderate
Hurricane and Wildfire Season Pending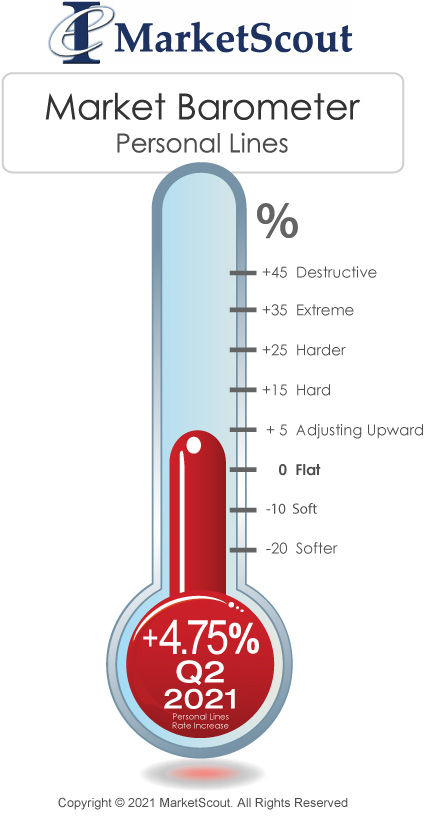 The personal lines composite rate is down slightly from quarter one to quarter two, 2021.
"Personal lines buyers are being assessed a second quarter rate increase of 4.75 percent as compared to 5.6 percent in the first quarter of 2021, said Richard Kerr, CEO of MarketScout. "However, we are just entering the hurricane and wildfire seasons over the next five or six months so rates could change quickly. An increasing number of homeowners are using non-admitted insurers. When non-admitted insurers are hit with significant losses, they can adjust rates very quickly."
All personal lines coverages were less expensive in the second quarter in comparison to the first.
The National Alliance for Insurance Education and Research conducted pricing surveys used in MarketScout's analysis of market conditions. These surveys help to further corroborate MarketScout's actual findings, mathematically driven by new and renewal placements across the United States.
A summary of the second quarter 2021 personal lines rates is set forth below.